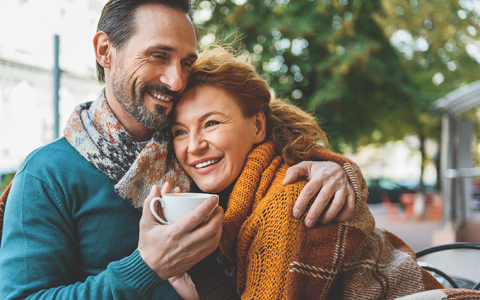 Our teeth go through at lot as we age. They can be affected by what we eat and drink. They can be damaged in accidents. If they aren't properly cared for, they can contract infections and decay to the point of needing to be removed.
Many adults in the United States are missing teeth, and as we age, the likelihood of losing teeth increases.
When a patient is missing multiple teeth in a row or all of their teeth, one of the best restorative solutions is dentures.
What Are Dentures?
Dentures are dental prosthetic devices used to replace missing teeth. They are supported by the gums and other surrounding tissues of the mouth.
Traditional dentures are removable sets of teeth that patients will wear to communicate and eat. They can be removed at the end of the day when they aren't needed and easily cleaned. Thanks to advances in dental technology and treatments over time, patients in need of dentures aren't limited to full sets of removable teeth.
Denture Options with Sunflower Dental
Sunflower Dental is pleased to offer our patients multiple options for dentures, including the following:
Custom Dentures: Custom dentures are sets of replacement teeth that are created to fit the unique mouth of the patient. We can even shape these new teeth to fit comfortably around your remaining teeth.
Traditional Dentures: Traditional dentures are full sets of removable teeth. They are held in place with a type of adhesive specifically designed for dentures and can be taken out at will.
Implant-Supported Dentures: Implant-supported dentures are a more permanent solution to missing teeth. Using strategically placed dental implants, new sets of teeth can be fixed to the lower jaw and upper skull bones. Implant-supported dentures won't fall out or slip, and some sets are designed to be removable.
Immediate Dentures: Sunflower Dental offers immediate dentures to patients prepping for more permanent solutions. Following a tooth extraction, an immediate denture can be used to fill the space of the missing tooth to protect your gums while you heal. This style of denture can make the transition to permanent dentures run more smoothly.
We can help you decide which style of denture is best for your needs when you come to a consultation at Sunflower Dental!
Restore Your Unique Smile with Dentures from Sunflower Dental!
Give our office a call today with any questions about dentures or to set up an appointment. We are ready to help you regain fully functional smiles today!