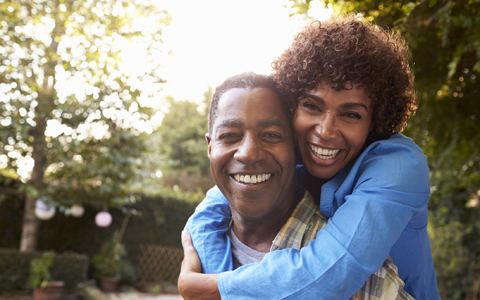 Our teeth experience a lot of use. Like the rest of our body, they undergo wear and tear based on time, genetics, and circumstances. When a tooth becomes badly damaged, there are certain restorative options that we can recommend based on the extent of the damage.
One of the most common ways damaged teeth are restored and protected is through the use of dental crowns.
What Are Dental Crowns?
The phrase "dental crowns" is actually the name of the visible, above-the-gum-line portion of your teeth. It's the part of your teeth that you clean when you brush and floss.
A dental crown in a restorative dentistry sense is a protective cap that can be placed over the top of damaged or weak teeth. They act and function like your natural dental crowns, so you can have a complete smile again!
Dental Crowns Make New Smiles at Sunflower Dental!
There are many different ways damaged teeth can be restored and protected using new dental crowns. Sunflower Dental employs remarkable technology and practices to make sure our patients with damaged or weak dental crowns get excellent treatment.
Traditional crowns use either metal alloys or porcelain material to cap a damaged tooth. Depending on the tooth's position and use in your mouth, different materials will be used. For example, if one of your molars— used in heavy grinding —needs a dental crown, a heavier metal alloy would last longer and protect your teeth better than a porcelain one.
Eliminating Messy Impressions
In the past, dental work often involved taking impressions with a goopy material that was placed in your mouth, producing a gag-inducing sensation as well as a mold of your teeth. Dentists needed these types of impressions in order to guide the production of new crowns.
Rather than using these messy impressions, we can make a digital model of your tooth with the iTero Element Scanner. This scanner uses lasers to digitally capture the structure of your teeth and gums to help craft the perfect dental crown for your unique tooth.
Use Crowns to Support Bridgework
Dental bridges are used to replace missing teeth. They are supported by dental crowns placed on the teeth that surround the gap. A dental bridge can restore function to your smile, so you can chew and speak easily again!
Protecting Your Teeth
We offer night guards here at Sunflower Dental to help protect your teeth from damage, especially your new crowns. Protecting your natural dental crowns from wear and tear can be as easy as wearing a mouth guard at night to lessen the impact of grinding or clenching.
Crown Your Smile at Sunflower Dental!
Contact our office at Sunflower Dental today with any questions about dental crowns. We look forward to protecting and strengthening your teeth while filling in any gaps in your smile!