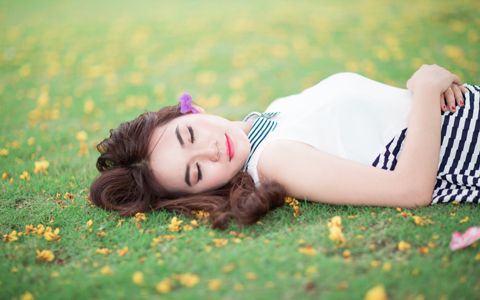 If the thought of visiting the dentist fills you with anxiety or fear, you're not alone. Many people experience one form or another of anxiety or discomfort at the thought of visiting a dental office.
We recognize that this is the case for many adult patients and for younger patients as well. That's why Sunflower Dental maintains a warm, friendly environment where patients can feel right at home and comfortable.
Besides keeping our environment warm and welcoming so you feel right at home, we also offer sedation dentistry options.
What Is Sedation Dentistry?
Sedation dentistry is a type of medical treatment where patients are given a sedative that calms them down. This sedation is often administered prior to a dental procedure. Sedation dentistry is also routinely used for certain procedures, such as wisdom tooth removal.
For patients of Sunflower Dental, we are pleased to offer laughing gas as the sedation of choice.
What Is Laughing Gas?
Laughing gas is a type of sedation in gaseous form. It is administered to patients by having them breathe in during the procedure. It is a completely safe and time-tested method for helping patients with anxiety relax during checkups or during more involved dental procedures.
There are no side effects, and you can get right back to your day after your appointment!
Ice Cream Air at Sunflower Dental
Many children experience fear when first coming to see the dentist. We want to make their experience as enjoyable and comfortable as possible when they come see us at Sunflower Dental. When a child needs laughing gas— whether for anxiety or before another procedure— we offer them the chance to choose a type of "ice cream air."
Ice cream air is what we call our children's laughing gas. It comes in different scents, which makes it fun and exciting when kids get to pick which one they want. Parents are welcomed into the room and can help their kids pick their very own ice cream air flavor.
Sedation Dentistry Brings Soothing Smiles at Sunflower Dental!
If you are interested in the benefits of sedation dentistry, give our office a call today with your questions. We would be happy to provide this service, so you can have comfortable dental care!